Smart Business Technology & Management Tools
---
We believe in empowering the user by providing services that help build a more efficient and hassle-free workspace. Our products and services provide seamless and secure connection. This not only incorporates your data, but also how users interact and collaborate.

CHOOSE STAND ALONE OR BUNDLED, CALL US FOR A FREE BUSINESS ANALYSIS
We offer yearly commitments or monthly service, we can adapt to any business need. Read about our products and contact us for the best bundled pricing.
---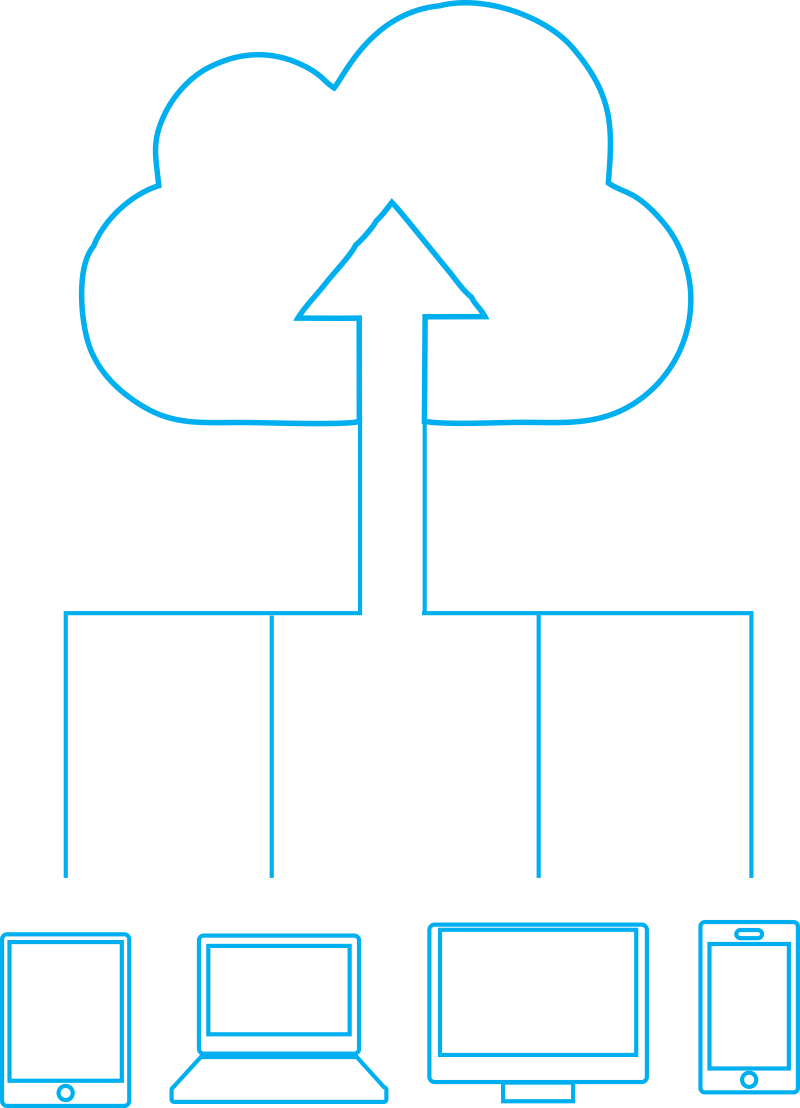 Cloud Storage
"Cloud-based" means that the core technology infrastructure and global network providing the business phone and fax system functionality is located in our multiple secure data centers and delivered to your business over the web. This eliminates the need for capital investment and the hassle of installing and managing complex hardware in your office. A cloud file sync and share service allows you to easily sync files between multiple computers and mobile devices so that you can access your files whenever and wherever you need them. You are also able to securely share your files with your coworkers and external collaborators, like business partners or clients. With this in place, you can rest easy knowing your files are safe, even if worst comes to worst.
Hosted Exchange
Microsoft Exchange Server is the most widely-used business-grade email system in North America. It is the preferred email platform for more than 170 million people around the world. Businesses use Exchange for email, calendaring, task management, address lists, accessing shared document repositories, mobility and much more. Don't worry about wasting time trying to find selected files. Microsoft Exchange Server syncs across all devices to keep your files synced in real time, and at no additional cost!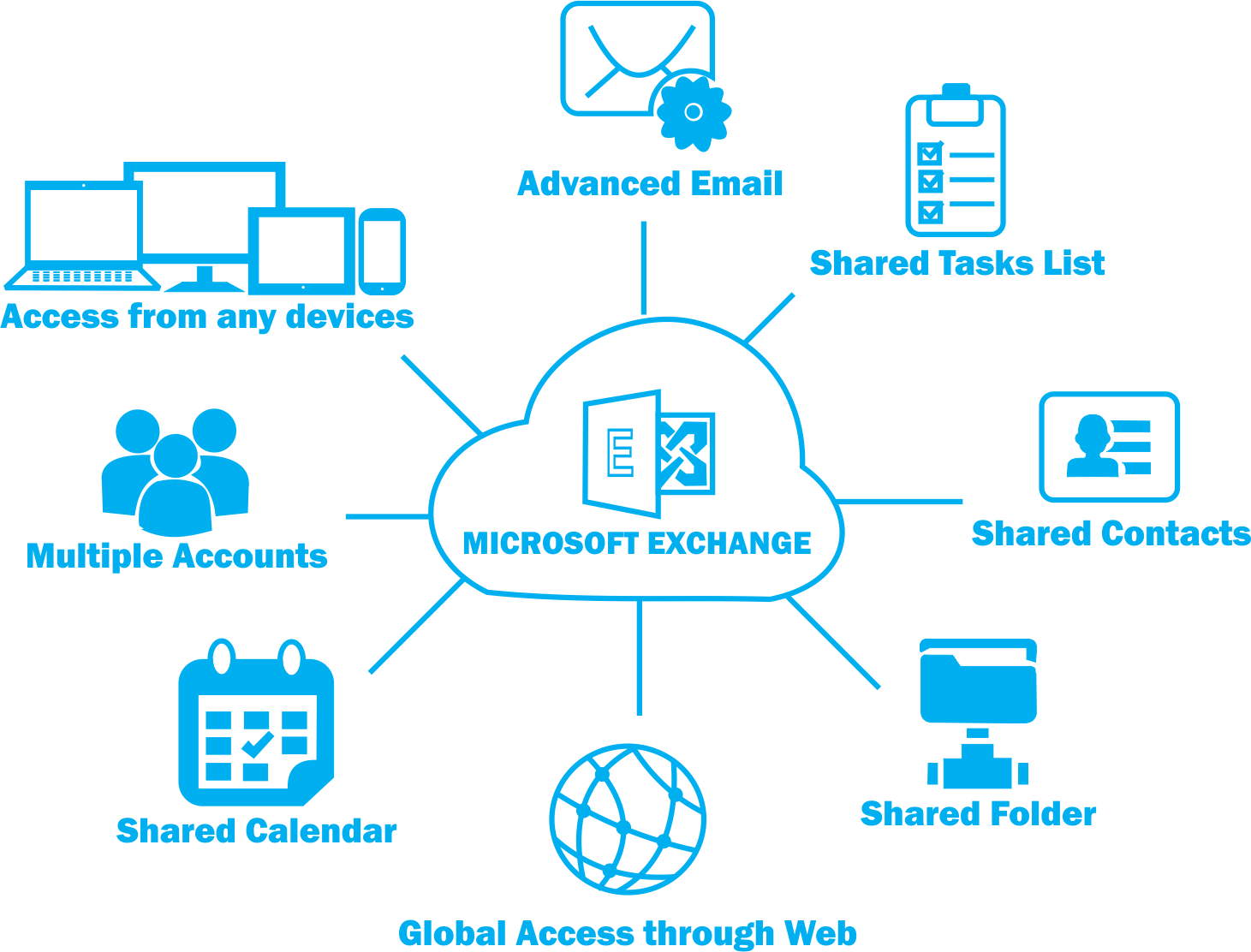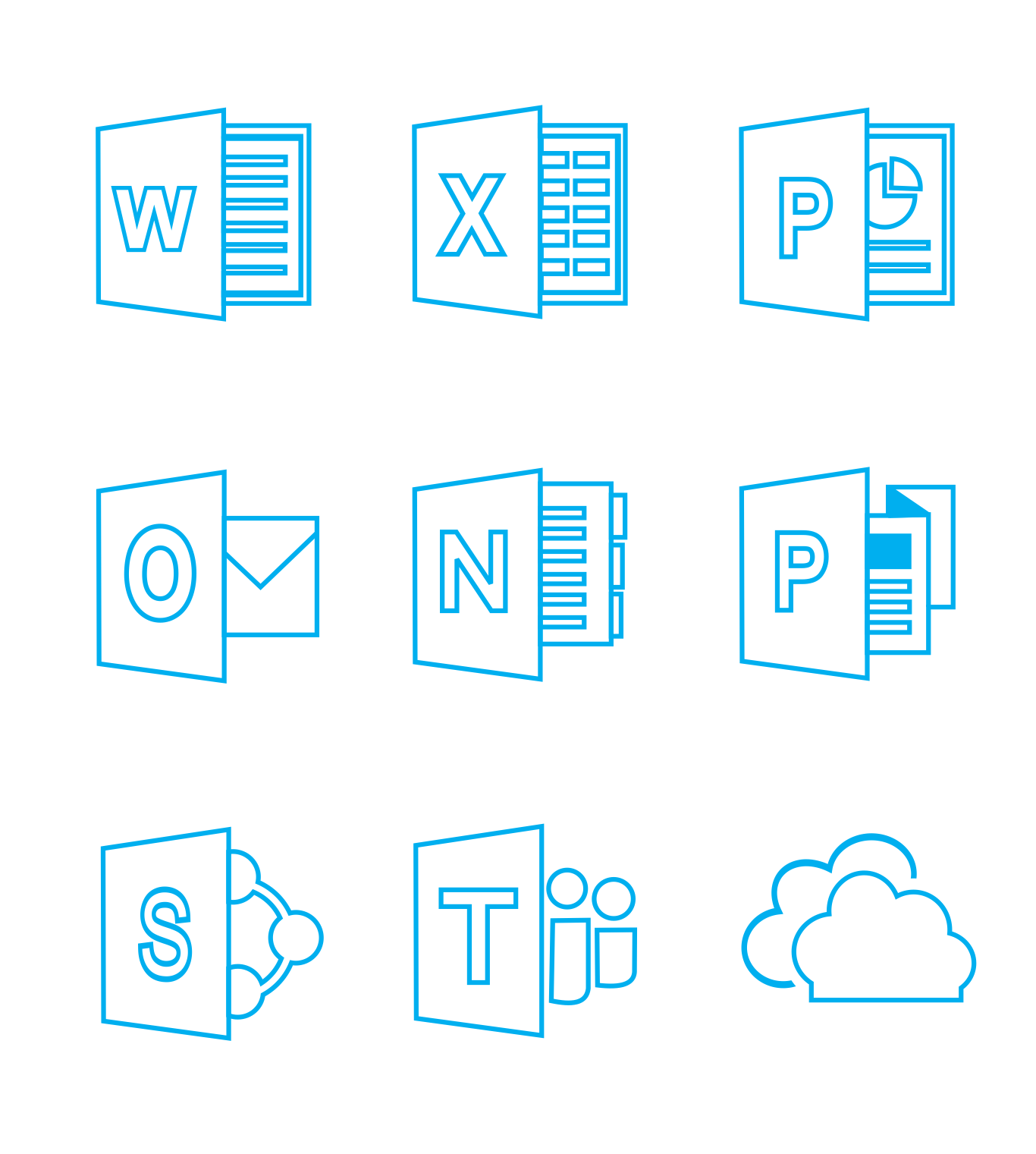 Virtual Business Office Apps powered by Microsoft Office 365
Improve your productivity with the latest versions of Microsoft Word, Excel, PowerPoint, Outlook and more. You will have access to all up to date applications without have to purchase any licensing. With our office apps you will be eligible for support 365 days 24/7, your files will always be up to date, and you'll have access from any device or place.
Business Skype
Securely chat with co-workers in virtually any office. Help keep projects and work flowing with real-time communications, even with a distributed, mobile workforce. Share documents and applications to help communicate ideas faster and help complete work more efficiently.
Reach up to 10,000 attendees for webinars or very large meetings. No need for a specific plan or add-on because it's included. Attendees can join from virtually any browser or device.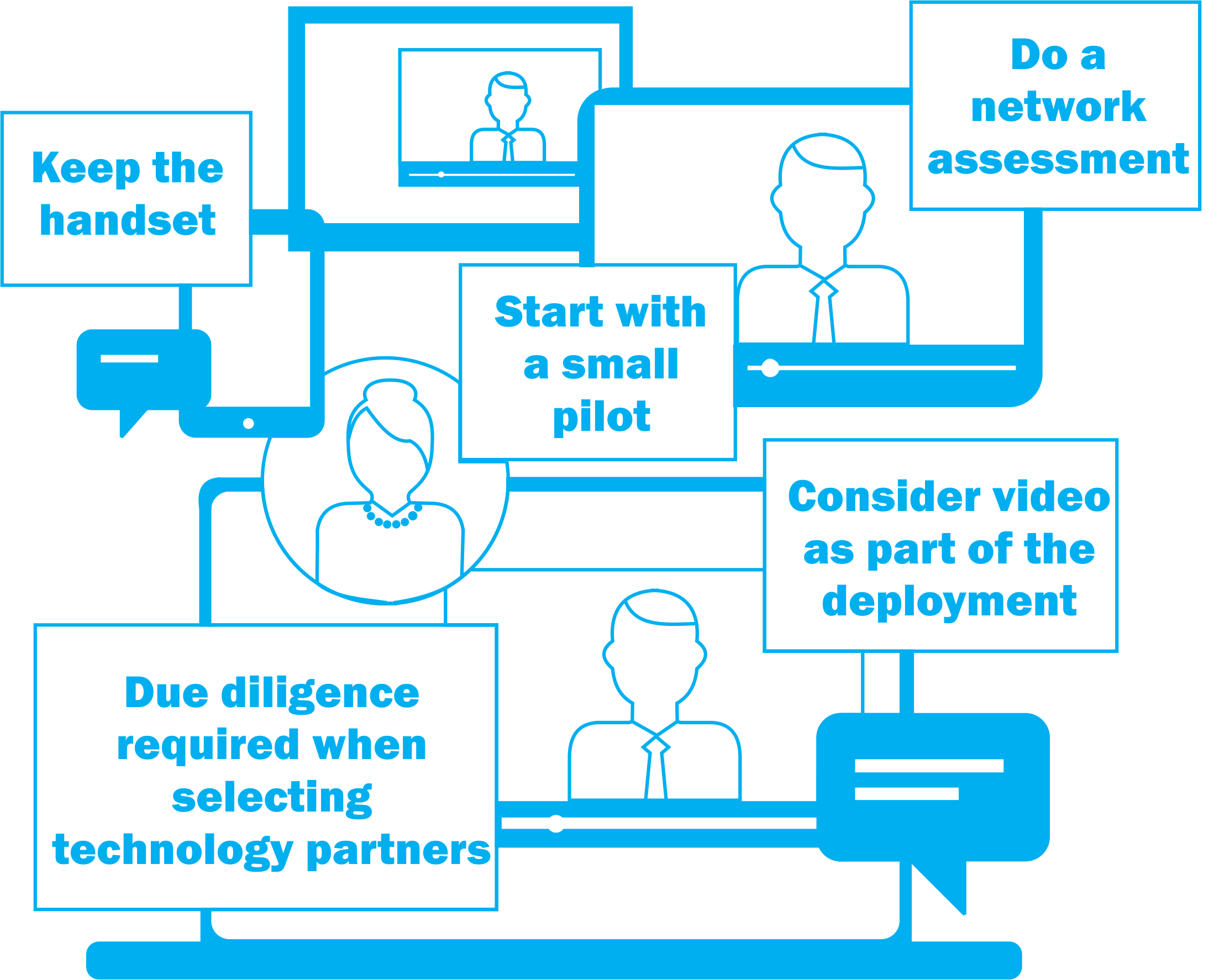 .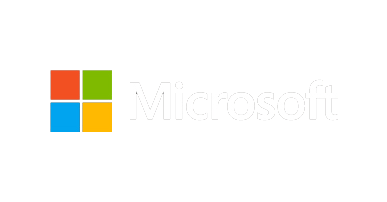 As a Microsoft Partner our business integrates a set of benefits that in turn helps us better serve our customers. Being partnered with Microsoft not only benefits VBO, but it also serves as a determining factor as to how we grow with our customers.
Innovation regarding efficiency is what keeps us on our toes, and as Microsoft partners we'll continue to push the boundaries so your business can reach its full potential.